MIG WELDING MACHINE CW2000KD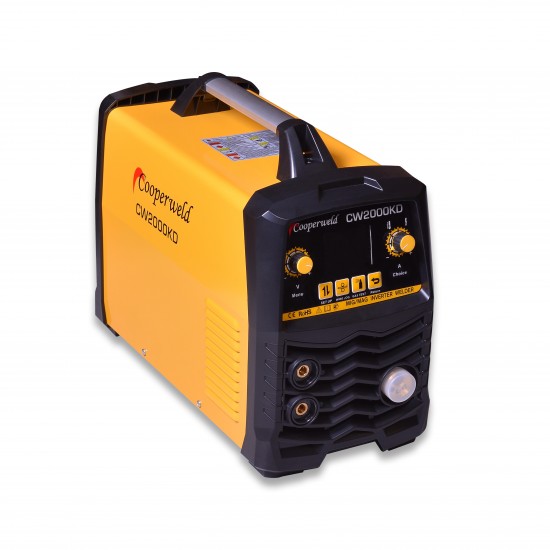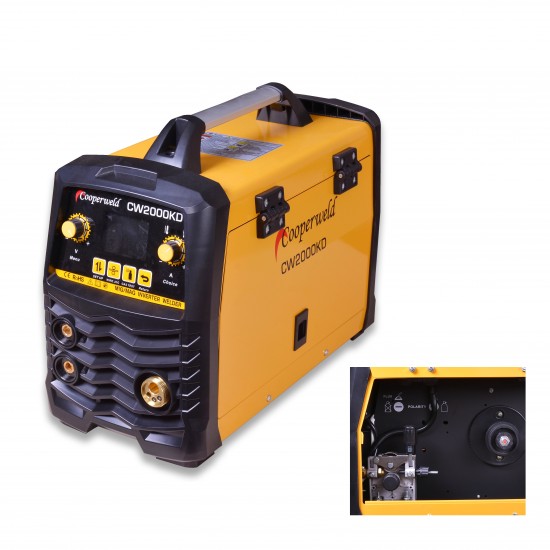 MIG WELDING MACHINE CW2000KD
MIG WELDING MACHINE CW2000KD
· Adopt with advanced IGBT inverter technology,
light weight , accord with EMC standard
· 20-50KHz power inverter platform , guranteeingself-adjusting performance of arc
· Precise control of current wave, excellent
Performance of Co2 arc welding.
· Precise unified adjustment, easy to operate
· Compact, portable, highly effective , low
consumption, energy saving
· With strong compensation capability, resistant
to voltage fluctuation, stable welding current
· Brief manual arc welding, suitable for field
operation
· Light, compact and portable
· Energy-saving, lowcost, suitable for various grid
capacities
· Can used for MIG/MAG and MMA
ACCESSORIES
· MIG Torch
· Earth cable with earth clamp
· Gas hose and hose clamp
Model:

CW2000KD

SKU:

CW2000KD
Always Safety
Don't compromise on your personal protection equipment and risk injuring yourself on the job.
Design & Functionality
Our machines are designed for excellence and quality; having precise control over the power spectrum.
Warranty
We ensure your complete satisfaction on all Premier Products with onsite / offsite warranty.