MIG WELDING MACHINE - CW630KD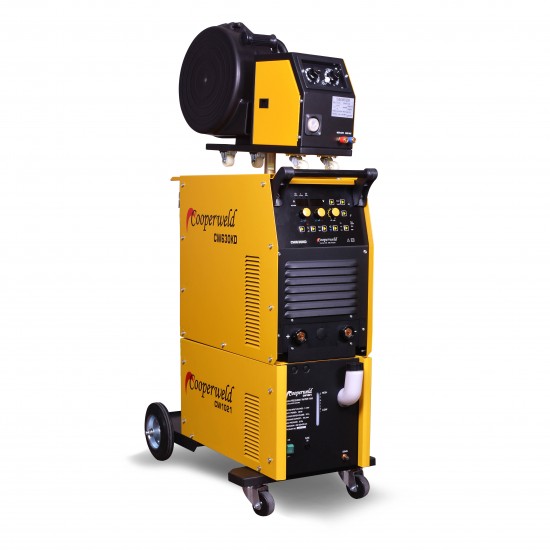 New
MIG WELDING MACHINE - CW630KD
MIG WELDING MACHINE
· Industrial on trolley Multi-Process inverter welder
· Advanced IGBT inverter technology
· Multiple Processes with MIG, STICK and Lift arc TIG.
· Thermal protection, over/lack voltage protection.
· Easy set-up & adjustment panel, Stepless
voltage, wire feeder setting, Digital display.
· Spot timer, 2T/4T, gas check, Gas pre-flow, Gas post-flow, Burn back.
· Four roller wire feeding system.
· High duty cycle and welding capacity
· Handles a wide range of wire and electrode.
for a variety of welding materials.
· With 10 memory channels to store welding data
· Water cool Tank (CW1021) Available Separately.
Model:

CW630KD

SKU:

CW630KD
Always Safety
Don't compromise on your personal protection equipment and risk injuring yourself on the job.
Design & Functionality
Our machines are designed for excellence and quality; having precise control over the power spectrum.
Warranty
We ensure your complete satisfaction on all Premier Products with onsite / offsite warranty.